By Daniel Teh »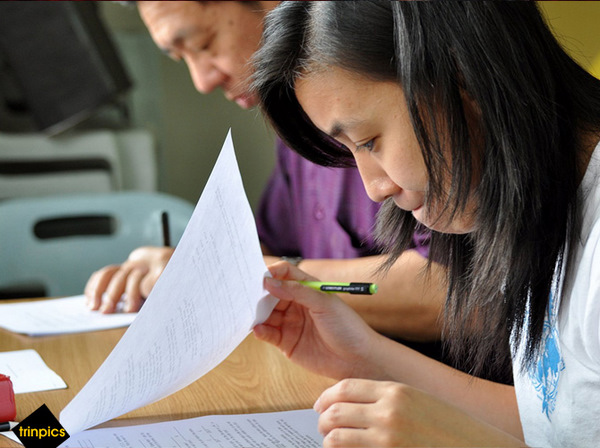 Fifteen of us musicians, liturgists, praise leaders gathered at Bethel for this half day workshop. I had attended a workshop before and assumed that this workshop would not be any different.
Praise God, was I in for a surprise! In the previous workshop we had information dished out to us but this time we had to mine for the information. The mother lode was our United Methodist Hymnal. The rich vein was the hymn, "O God, Our Help in Ages Past".
Ms. Aileen Khoo had set up ten stations where we were to answer questions in the form of worksheets. Reference books, notes, bibles and hymnals were available to help us answer the questions. Not all questions were straight forward. We had to find answers to a crossword puzzle.
Ms Aileen Khoo had promised us that after the workshop we would know our Methodist hymnal from cover to cover. And we did not disappoint her. We were able to do this through the "Hymnal Hunt" session. Some of us who had time were even able to compose hymns sung to familiar tunes, e.g. Amazing Grace.
Further information were gathered during the "Worship Game" session. It was like a monopoly game. It was through this session we learnt the meaning of colours for the festivals of the church.
All in all we had a good time learning and gathering information for ourselves. It was like in Sunday school again.
I would recommend all church members to attend this workshop.
Category: Workshops