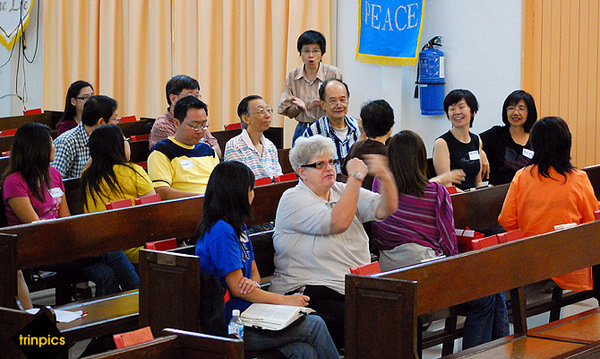 By Dr Cheah Ui Hock »
At the outset, reading scripture may seem a not too difficult task. However, communicating God's word effectively to the congregation and engaging listeners to the word of God requires commitment, time and preparation. This insight was among many other guidelines that the 22 participants learnt at the scripture reading workshop held at Bethel on Feb 28, 2009.
The participants which included scripture readers from Penang Wesley, thoroughly enjoyed the insightful three-our session conducted by Rev Yong Wai Yin, who is the chairman of TRAC's Board of Worship & Music, and the pastor of Kampar Wesley.
Rev Yong shared some useful tips on reading scripture. The training also included practice in pairs and a "hands-on" session of reading scripture from the pulpit.
[svgallery name="SRW2009″]]
Category: Workshops